Create a free printable gift certificate for Mother's Day. You can either give a gift certificate to your mom or to the customers in your store. If you are using it for a business, you can add your company logo.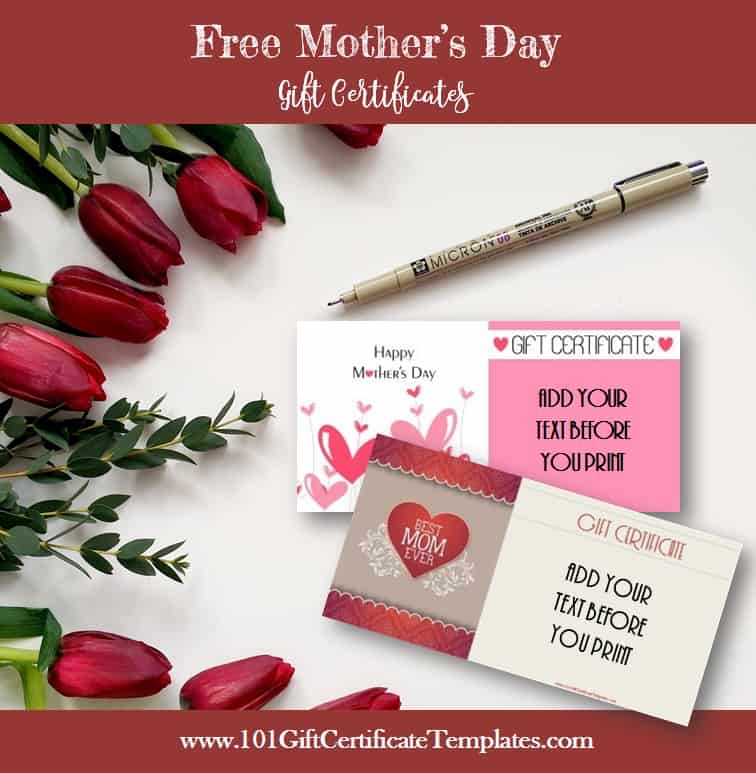 Edit the text online to create your own Mother's Day gift certificate with your custom text. You can use these free printable templates to create mother's day gift cards or gift certificates. You can also add Mother's Day quotes to the cards.
Some of the mom gift certificate templates have space for a photo. You can add a photo of yourself with your mom or you can add any photo from the gallery of millions of images.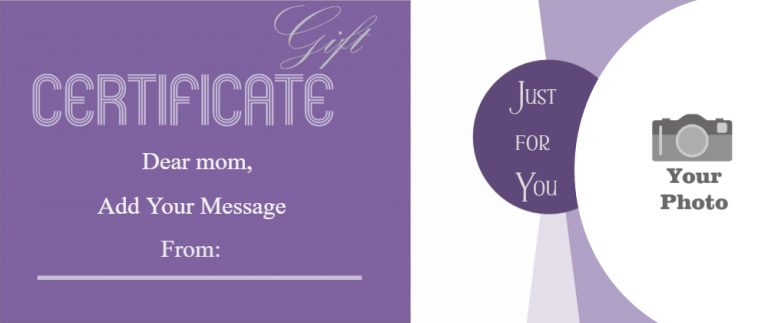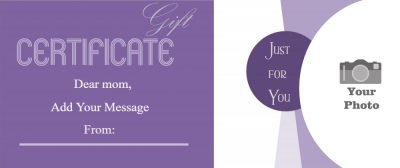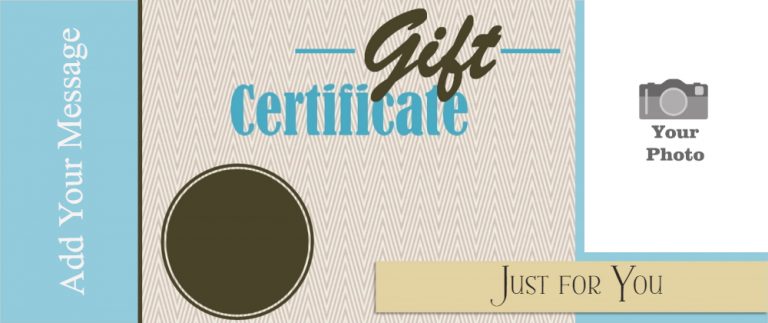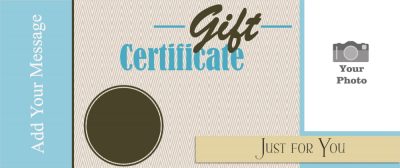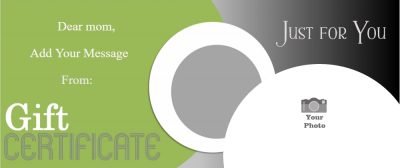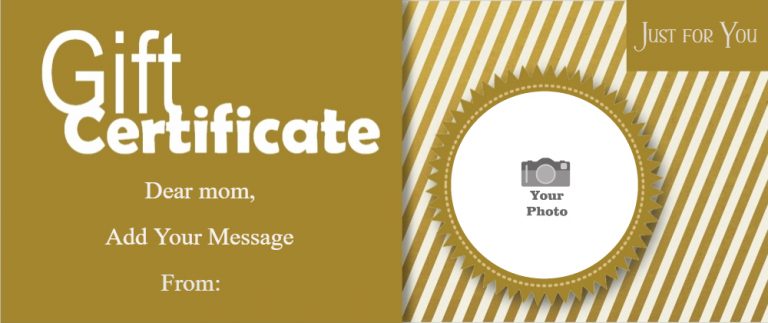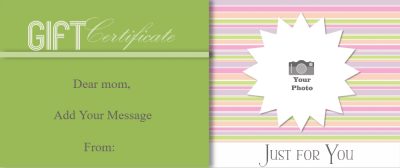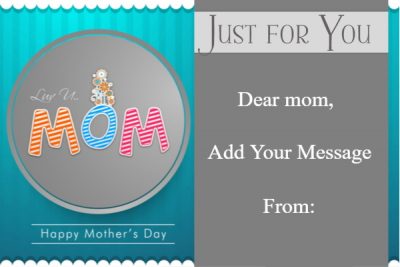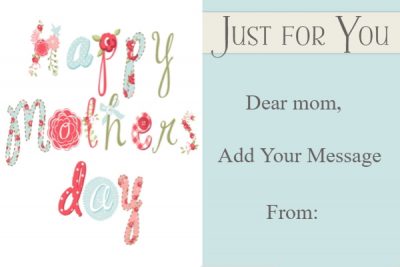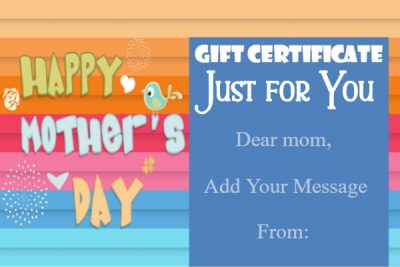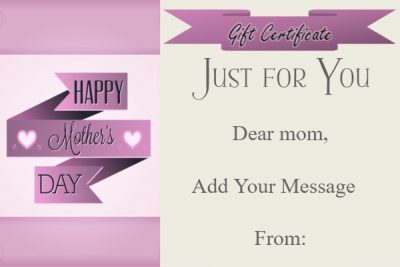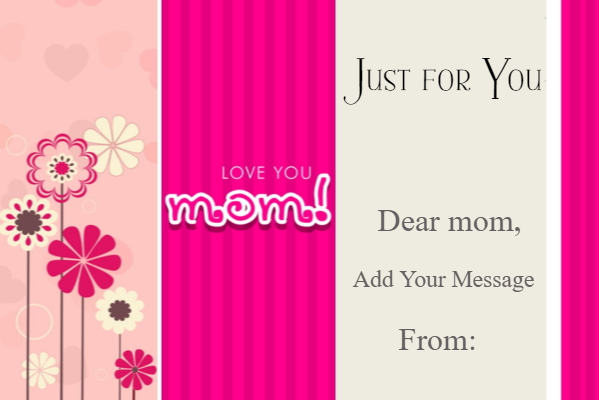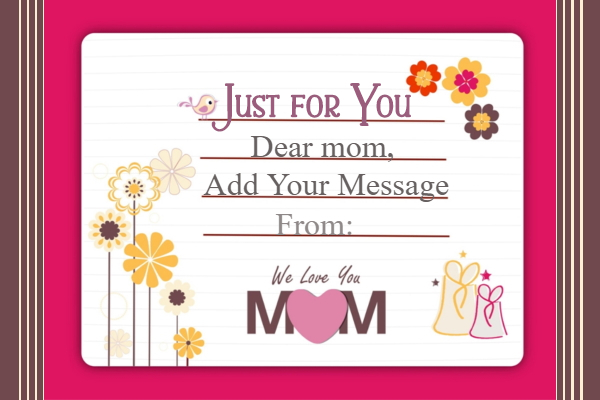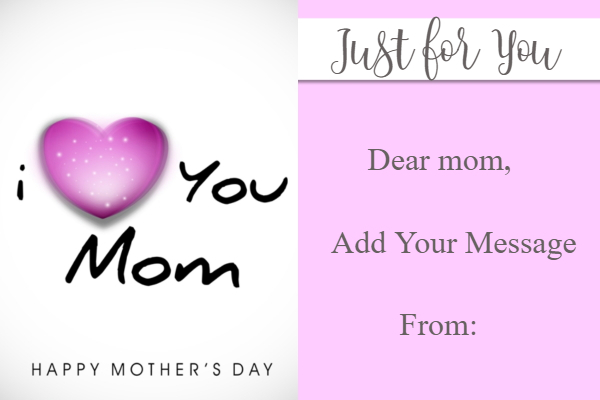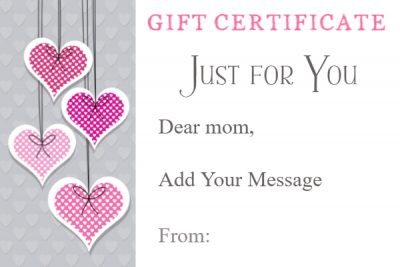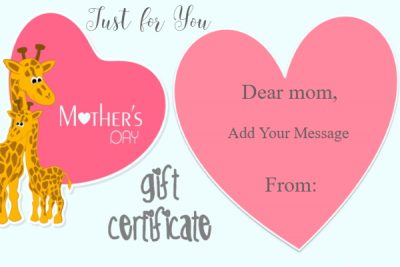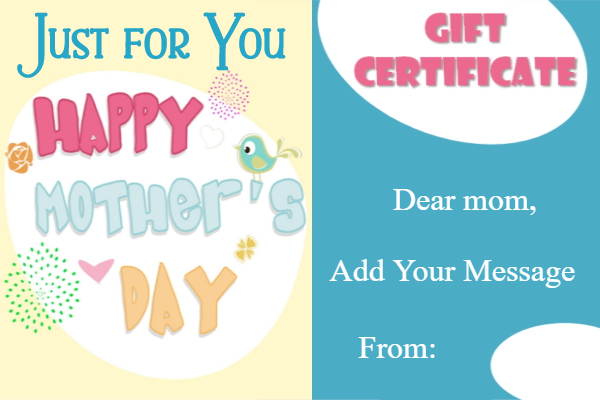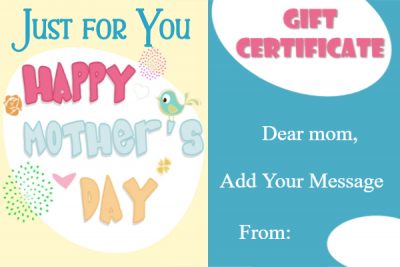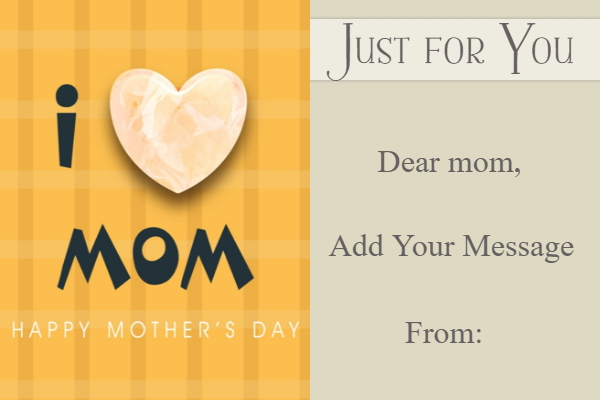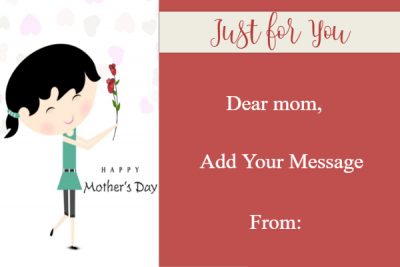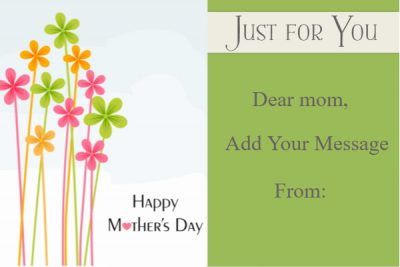 I often spend so much time looking for the perfect gift that I don't actually get around to getting anything. It's not that I didn't want to, it just didn't seem to happen. A gift certificate is a perfect solution when you find yourself looking for a last-minute gift. You can also buy something online to give together with the gift card. It works well with a subscription box or even with a gift purchased online that will be sent directly to your mom or simply didn't arrive on time. You can also give a gift card to your mom's favorite store. No matter if you add a gift or not, you can customize the gift certificate template accordingly. The text is editable and can be adapted to your needs.
Homemade gift certificates for mom are much appreciated. I always prefer when my boys make me something more than when they waste their money on me.
You can also use our app to create a Coupon Book for mom, Mother's Day coupon template or coupon book to create personalized coupons for Mother's Day.
How to make a Mother's Day Gift Certificate?
The best gift certificates for mom are those that someone spent time making. Take a minute to customize the text and add a special message to your mom.
Click on any of the gift certificates to open the app.
Edit the text.
Add a photo (optional).
Download to your PC.
Print or send electronically.
If you want to give your mom a massage as a gift you might prefer to use the spa templates.
If you are not sure what to write on the card here are some ideas:
To the best mom in the world
Mother of the year award
Mom of the year award
World's best mom
If you are using the gift cards for a birthday then Happy Birthday to the World's Best Mom
How to Create a Blank Mother's Day Gift Certificate Printable?
All templates have dummy text that you can edit. If you prefer to create a blank gift certificate then simply delete the dummy text. To deleted text, click on it and then on the trash can in the corner.
How to Create Christmas Gift Cards for Mom
You can also use the templates to create gift certificates for mom for Christmas.
Select any of the templates that do not say Happy Mother's Day.
Edit the text to add seasonal greetings.