Free blank coupon template that you can customize online with our free coupon maker. Create homemade coupon books that don't look homemade!
You can customize the following coupon templates with our free online coupon maker. You can edit all text and add additional text or images such as a photo or logo. Once you have created them you can create a custom coupon book.
These are generic coupon templates but you can use them for any purpose such as friendship coupons. We also have love coupons, coupons for businesses or for special occasions such as birthdays, Mother's Day, Father's Day, Christmas, etc.
A homemade coupon template doesn't need to look homemade!
Select a DIY Coupon Template
Select a free coupon template from the selection below and then click on it to open the coupon maker. There are 6 coupons per page (letter 8.5 X 11″). You can either make them all the same color or mix and match the different colors and patterns.
If you want to save on ink, then print this blank coupon template on colored paper.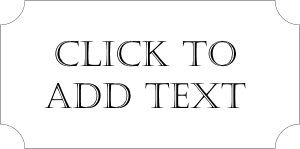 2. Edit Text
3. Download and/or Print
4. If you want to create a coupon book then cut out each coupon with the flap to the left. If not, then cut off the flap. Either tie the coupons together with a ribbon or make a coupon book cover.
---
Notes:
Each coupon template has a little flap on the left side. If you want to create a coupon book, then do not cut this flap off. You can then join all coupons together with a ribbon, or with a coupon book cover. Use our step-by-step instructions to create a free custom coupon book.
If you want to save on ink, then use the blank template and print it on colored paper.
If you want the homemade coupon book to look more impressive, then print on paper that is heavier than standard printing paper.
When deciding what to write on the coupons, use your imagination, and try to find fun gifts that the recipient will enjoy. You can either give free gifts such as a back rub or gifts that you will pay for when the coupon is redeemed such as dinner in a restaurant.
Giving someone a coupon is a perfect solution if you are not sure what to buy or if you don't know exactly what the recipient wants. You will still have a gift to give, but the actual purchase will be at a later stage. This also postpones the expense when money is tight.