The following photography gift certificate template printables are for personal or commercial use. You can replace the photo with your photo. For personal use, you can use a picture of your family. For commercial use, you can use a photo of your business or something related to it. For example, a photographer can use a photo that she took; a bakery can use a picture of its goods; a restaurant can use a photo of the restaurant or one of the dishes. All of the text can be customized as well.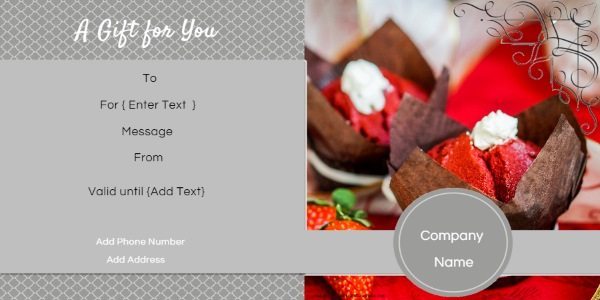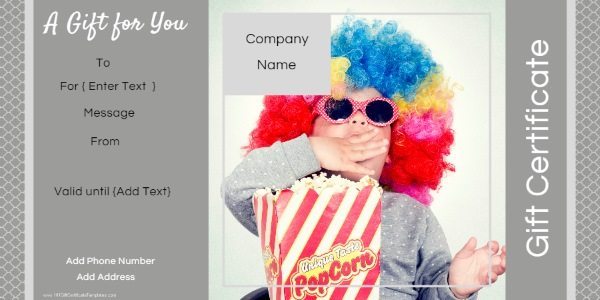 How to Edit the Gift Certificate Template:
How to Add a Photo to a Template
Select the template that you want to use.
Click on it to open the free gift certificate maker.
Click on "click to upload image" and select your image.
Drag the image to cover the entire area if you have some blank space showing. You might also need to drag the image to change its position.
How to Edit the Text
Double click on the text to edit it.
Either type your text or go to "font and styles" above and change the text there.
How to Download
Click on the cloud icon to download the gift card.
If you use a gift certificate template from this site on a website, then we request that you link back to this site.