Gift certificates can be used to promote your bakery or related business (see tips below). You can either use the following gift certificates as-is (after you customize the text with our online gift certificate maker) or you can replace the photo with a photo of your products. All text can be customized so feel free to delete text or add your own. You can even use the gift cards as  loyalty cards for a "buy 10 get 1 free" or similar program.
Free Custom Gift Certificates for a bakery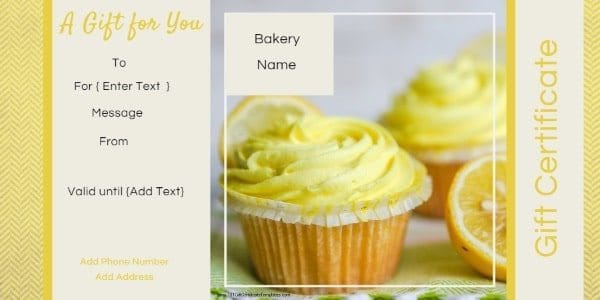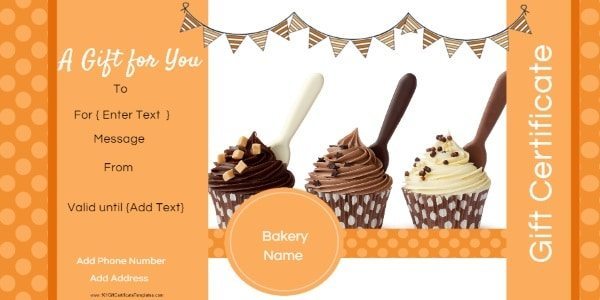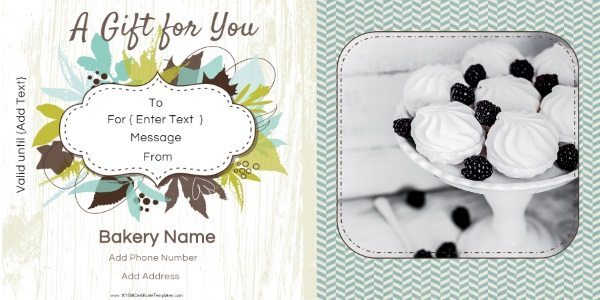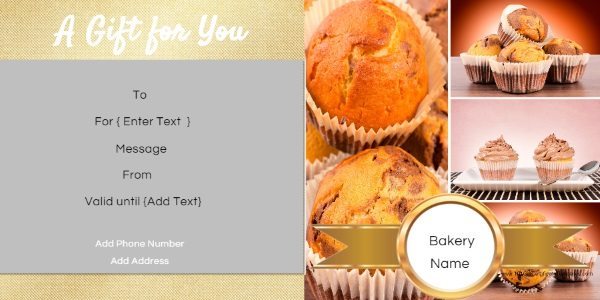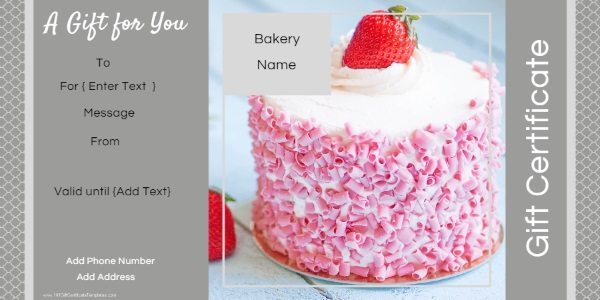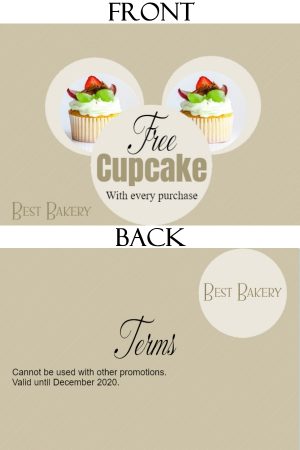 ---
How can gift certificates be used to promote your bakery or related business?
You can give customers who spend a certain amount a gift certificate to be redeemed in the future. Chances are that if they come in to get their free muffins or rolls they will purchase additional products. Moreover, a happy customer is more likely to recommend your bakery to friends and family.
Gift certificates can also be used to encourage customers to keep coming back. If you have any loyalty programs for members keep a record of their birthdays. A week before their birthday send out a personalized gift certificate for a free gift. Don't forget to include a short birthday wish. It can be difficult for a small business to compete with a huge company but these are the small gestures that can be made by small businesses as opposed to large companies. A large company might have thousands of gift certificates printed but rarely customize each one to each customer. It only takes less than a minute to prepare but that personalized touch makes all the difference.
Compensation – have you ever been less than satisfied with your baked products. Chances are your customers will notice this too. You can give a gift certificate for compensation to ensure that you keep the customer satisfied and loyal.
Bring a friend – a great way to get new customers is to give a happy customer a gift certificate to give a friend. The gift certificate can be for a free muffin for example. Your customer will be happy to give a friend a gift that didn't cost anything and the friend will have an opportunity to try your products and hopefully eventually become a loyal customer.