The following gift certificate templates are perfect for businesses since you can add your company logo and details such as your website, address, telephone, etc. You can add any additional text, and you can also delete existing text. There are 20 designs available, and we also have gift certificate templates for specific businesses such as a spa, photographer, hair salon, bakery, and a nail salon.
To add your company logo click on "logo" and upload your logo. Click on the text to customize it. You can also move elements around or make them bigger or smaller if you want to make any changes.
DIY Gift Certificate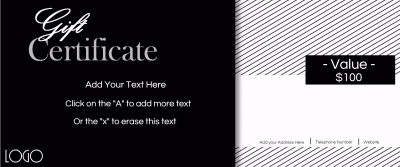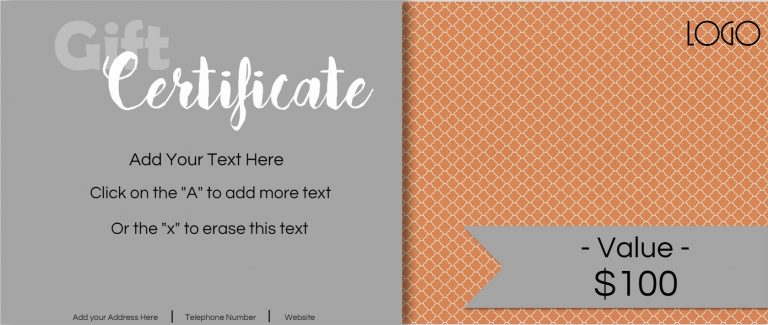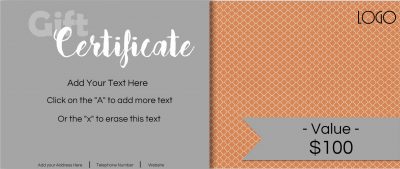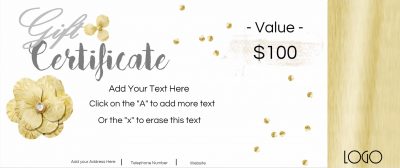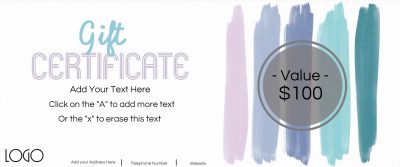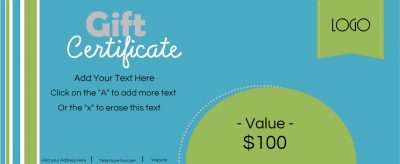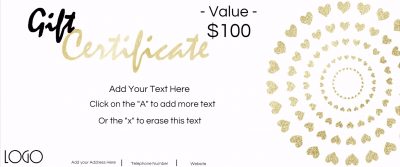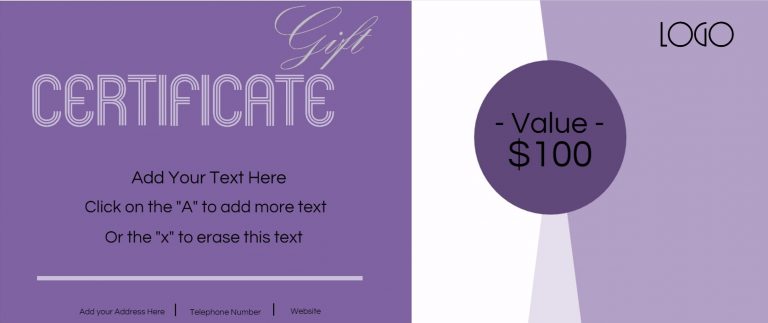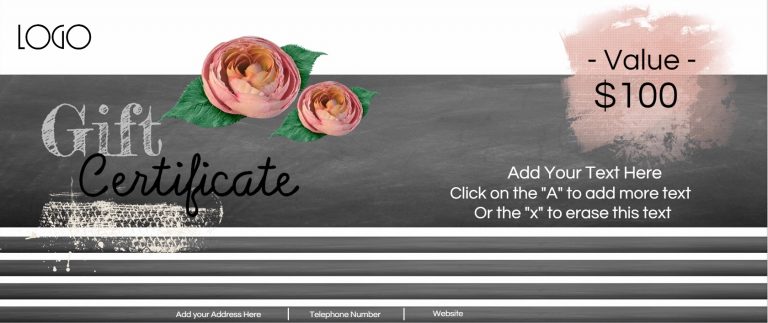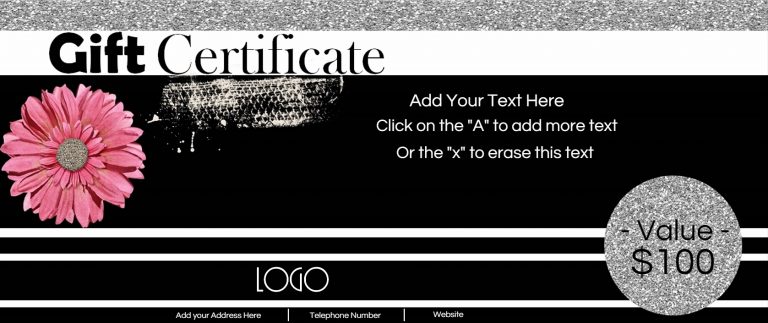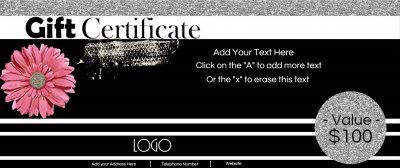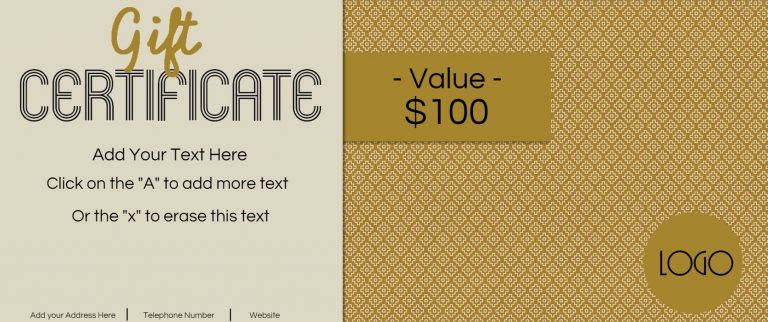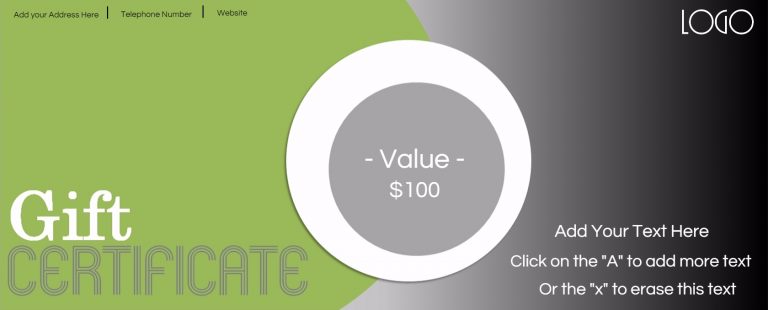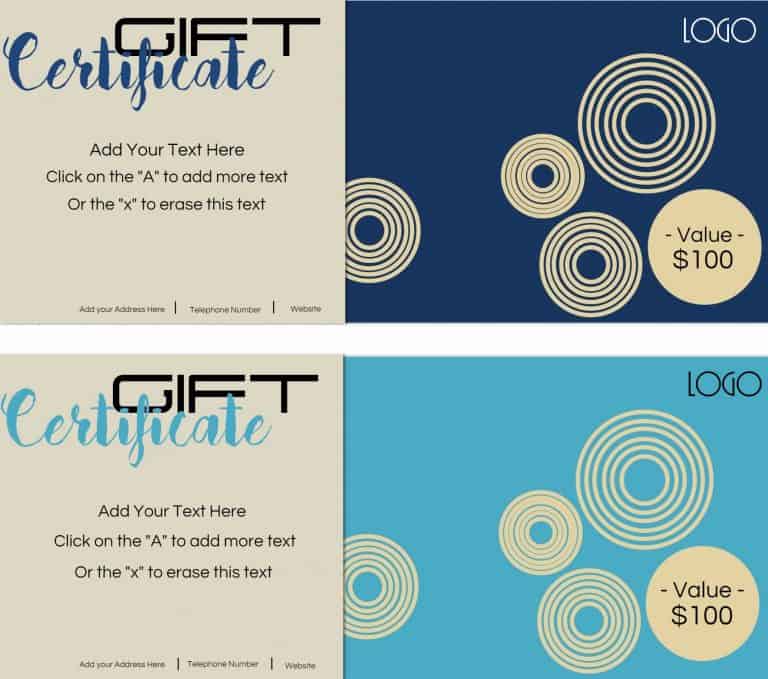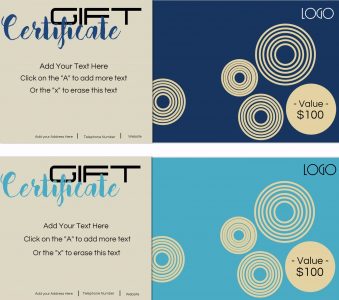 If you don't have a logo, then you can make one with our free logo maker. You can then add it to the gift certificate template.
How to Create a Gift Certificate
Click on any gift certificate image to open the gift certificate maker.
Edit the text.
Add any additional text if you want.
Add your logo.
Download and print.