All of the text can be customized, so each gift cardholder can be used for any purpose no matter what is written on the sample.
DIY Gift Card Holder Template
Christmas
You can use any of the templates below for Christmas even if they say Happy Birthday since all of the text can be customized.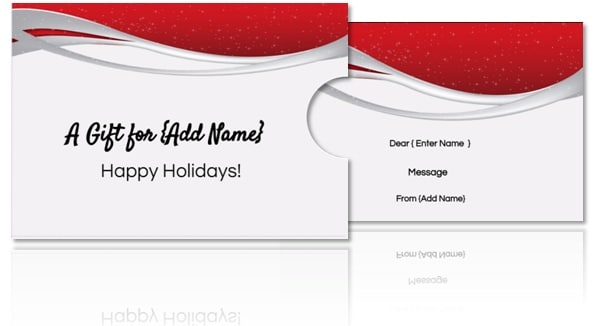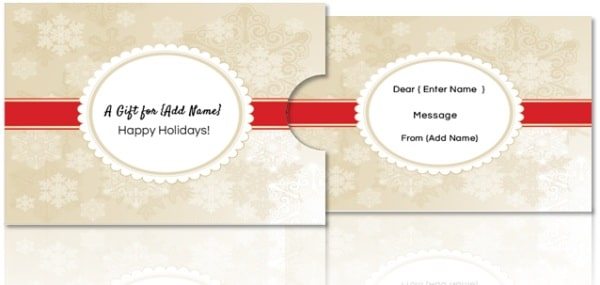 Generic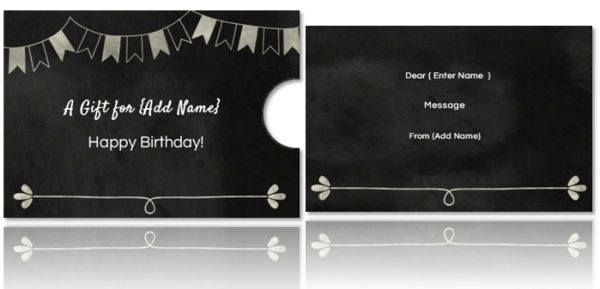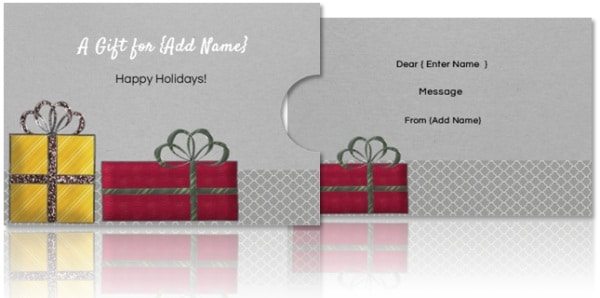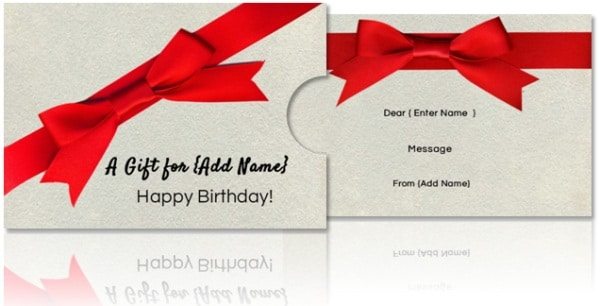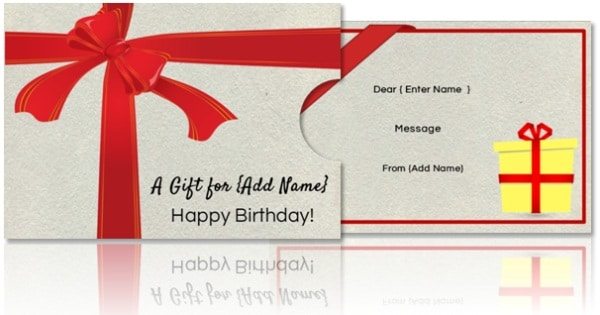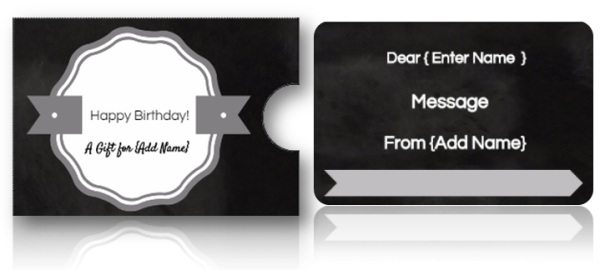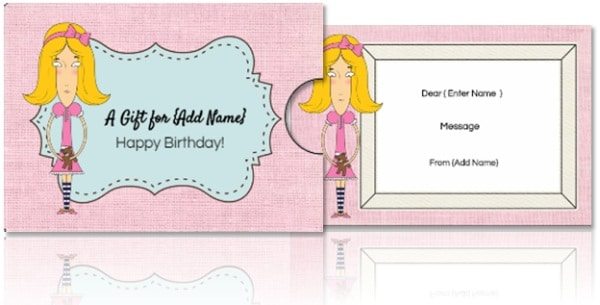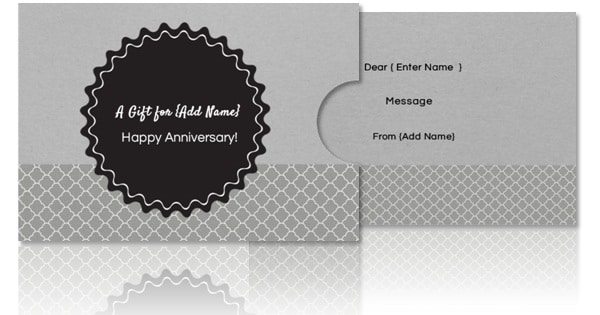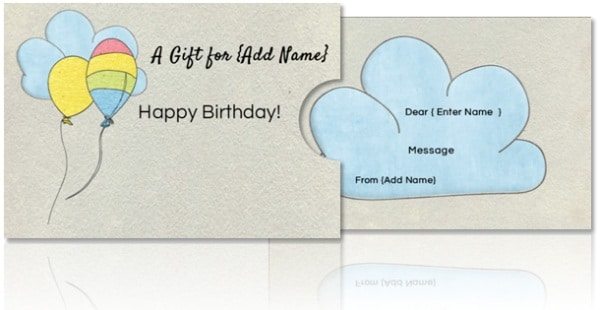 How to Make the Gift Card Holder
Click on the design that you would like to use. Please note that all text can be customized so you can change the wording to read Happy Birthday, Happy Anniversary, Happy Mother's Day, Merry Christmas, Happy Holidays, or whatever you want to write.
Click on each text box and type your text. If there is any text that you don't want to use, then click on the little X on the bottom right corner. If you don't delete it, then all text will print on your template.
Download the gift card envelope template as an image or a PDF file.
Print on cardstock.
Cut on the solid lines.
Fold on the dotted lines.
Use any glue to seal the gift cardholder.
Insert the gift card into the gift cardholder. You can even insert cash. It is an excellent way to wrap up money.
Gift Card Ideas
You can make these gift card holders for many different purposes and occasions.
You can use them to give store-bought gift cards or DIY gift cards.
You can even use them to add a personalized touch when you gift money.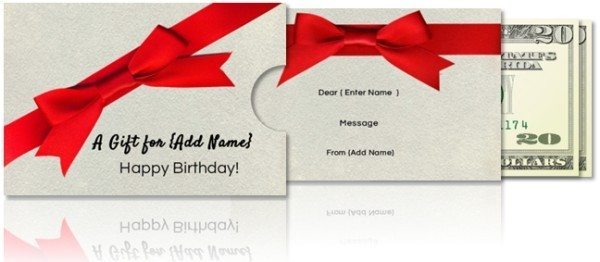 Create Your Own Custom Gift Card Holders
Gift cards are a popular and convenient present for all occasions, but presenting them in a unique and personal way can add an extra touch of thoughtfulness. With our DIY custom gift card holder templates, you can elevate your gift-giving to a new level of personalization and style.
Step-by-Step Guide to Crafting Your Gift Card Holder
Select a Template: Choose from a variety of designs that best suit the occasion or the recipient's personality.
Personalize: Add your own text or photos to the template to create a custom message or design.
Print: Use card stock or heavy paper to print your design for a sturdy and premium feel.
Cut and Fold: Follow the cut lines and fold instructions to create your gift card holder.
Embellish: Add ribbons, stickers, or stamps to give your holder a handcrafted look.
Ideas for Every Occasion
Birthdays: Bright colors and balloons or cake designs can make a gift card feel like a festive celebration.
Weddings: Elegant patterns or images of wedding bells can complement the joyous occasion.
Baby Showers: Pastels and baby-themed motifs add a sweet touch for expecting parents.
Thank You: Express gratitude with floral designs or a simple, heartfelt message.
Tips for a Perfect DIY Gift Card Holder
Quality Materials: Invest in good quality paper to ensure your holder feels substantial and holds up well.
Precision: Take your time cutting and folding to ensure clean lines and a professional finish.
Personal Touch: Consider the recipient's tastes and interests when choosing your design and decorations.
Functionality: Ensure the holder securely contains the gift card so it won't fall out or get lost.
Finishing Touches That Make a Difference
Seals and Stickers: Use a decorative seal or sticker to close the holder, adding security and style.
Handwritten Notes: Include a personal message inside the holder for an intimate touch.
Creative Presentation: Present the holder within a book, a bouquet, or another thoughtful setting.
With our custom gift card holder templates, you can ensure that your present is not just another gift card, but a memorable offering that reflects the care and creativity you put into it.