The following gift certificate templates were made for hair salons / hairstylists. You can use the sample photos or you can replace them with your own photos. All of the text can be customized to suit your needs.
If you are not sure how to use gift certificates to promote your business then please see our tips below.
Hair Salon Gift Certificate Template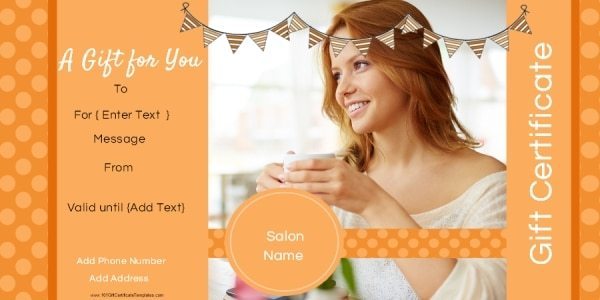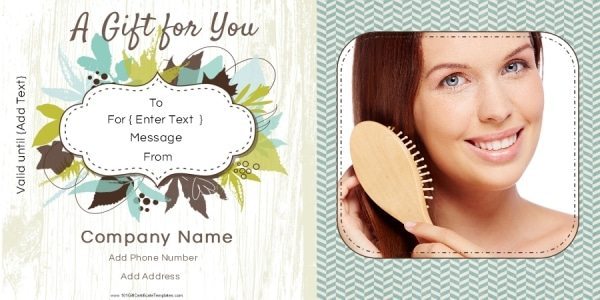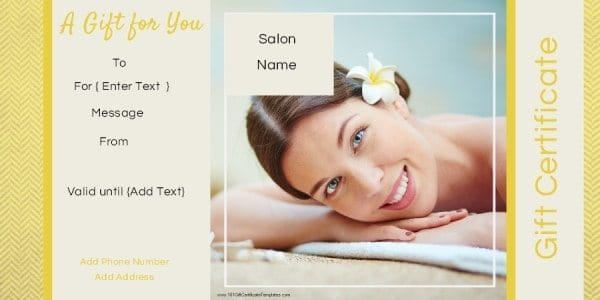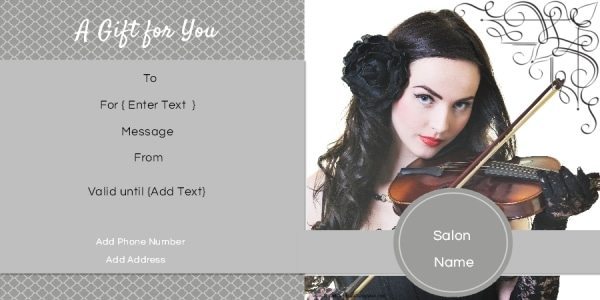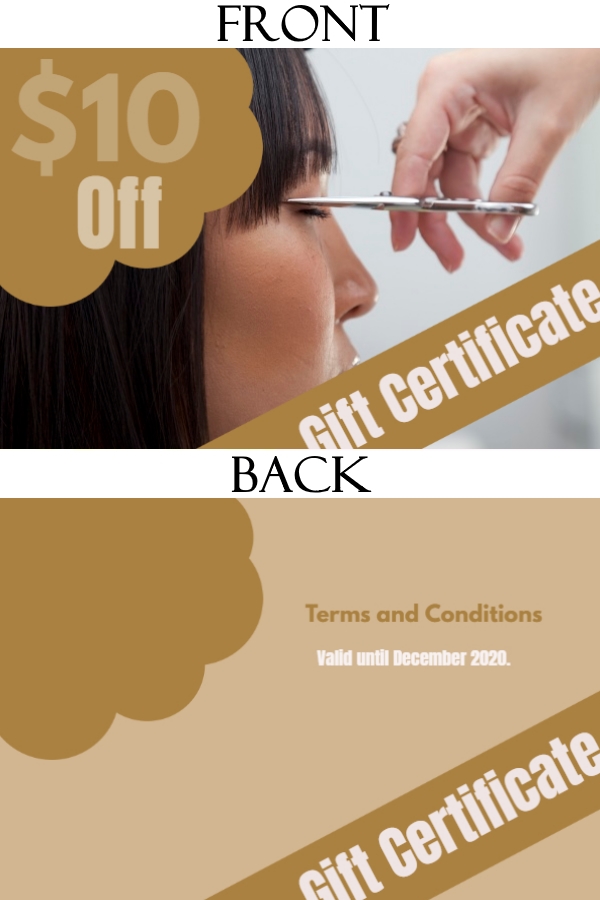 ---
Who can these gift certificate templates be used by?
Hairstylist
Hairdresser
Hair salon
Barber
How can gift certificates be used to promote your business?
Gift cards can be used to encourage new customers and to bring inactive customers back to your salon.
Birthday Incentives – send your clients a gift certificate on the first day of their birthday month. Offer either a discount or a special package that can be used that month. Keep a record of your client's birthdays and addresses or email. A week before a client's birthday or on the first day of the birthday month, send a gift certificate in the post or by email. You can either provide a free treatment (such as a free blow-dry) or give them a free treatment when they purchase another one (such as a free blow-dry when they purchase a color treatment or a haircut). Since our gift cards can be personalized you can type each person's name to add that personal touch. You can also change the incentive for each person. You can also use this system for an anniversary.
Quantity discounts – get one treatment free when you purchase a certain number of treatments. Since all of the text can be customized our gift certificate templates can really be used for any purpose. Decide how many treatments the client needs to order and type it on the card. Stamp the card each time the client arrives and give him or her the gift certificate once the client has reached the number of treatments.
Holiday specials – send your clients gift certificates for Christmas, Valentines Day or other holidays.