We offer various birthday templates (birthday coupon template, gift card, birthday gift certificate template).
This birthday gift certificate template makes a great gift card. You can customize it online and then print it at home. For best results, print on cardstock.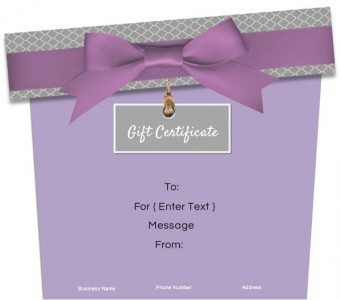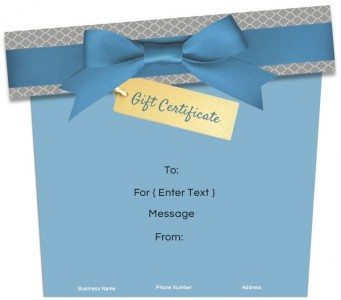 How to Create a Voucher for a Birthday
Select any of the printable birthday voucher templates on this page.
Click on it to open the online customizer.
Edit the text.
Download or print.
Please note that the text is editable so free feel to make any changes. For example, create a birthday IOU template free of charge.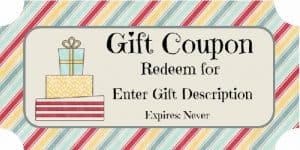 If you are looking to create
birthday coupons
, then you can use our birthday coupon maker to create a birthday coupon book. Since you can edit the text, they can be used for any purpose (for mom, for boyfriend, or even as an IOU template).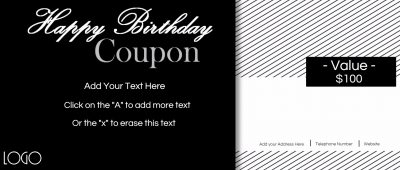 We also offer
birthday coupons
that are perfect for a business looking to give clients a birthday gift. There are 20 designs available.
If you want to create a birthday gift card for your business then edit the word coupon to create a birthday coupon template instead.
Happy Birthday Certificate Template
If you want to prepare a happy birthday certificate, you can edit the text accordingly. Edit the existing text or add additional text.