We offer various birthday templates (birthday coupon template, gift card, birthday gift certificate template).
This birthday gift certificate template makes a great gift card. You can customize it online and then print it at home. For best results, print on cardstock.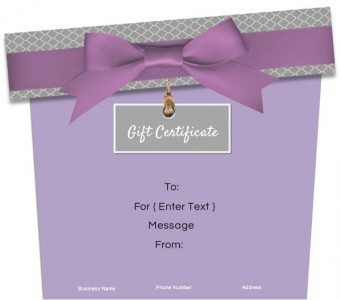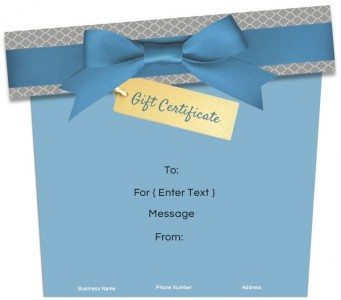 How to Create a Voucher for a Birthday
Select any of the printable birthday voucher templates on this page.
Click on it to open the online customizer.
Edit the text.
Download or print.
Please note that the text is editable so free feel to make any changes. For example, create a birthday IOU template free of charge.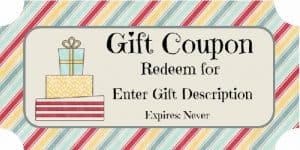 If you are looking to create
birthday coupons
, then you can use our birthday coupon maker to create a birthday coupon book. Since you can edit the text, they can be used for any purpose (for mom, for boyfriend, or even as an IOU template).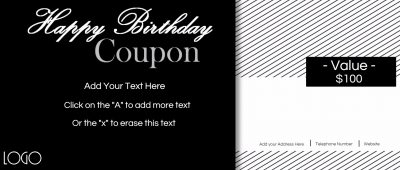 We also offer
birthday coupons
that are perfect for a business looking to give clients a birthday gift. There are 20 designs available.
If you want to create a birthday gift card for your business then edit the word coupon to create a birthday coupon template instead.
Happy Birthday Certificate Template
If you want to prepare a happy birthday certificate, you can edit the text accordingly. Edit the existing text or add additional text.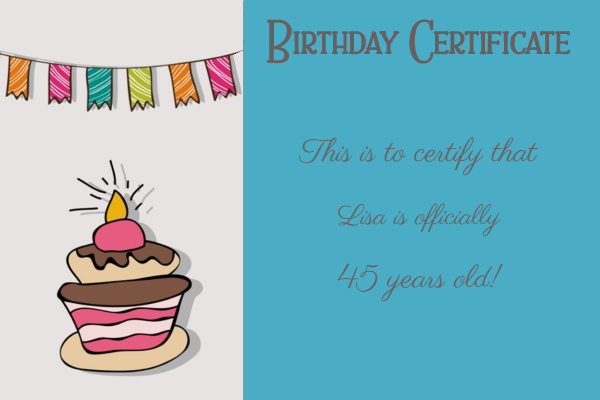 How can you use gift certificates for birthdays
Using gift certificates for birthdays offers a flexible and personalized gifting option. Here are some ways to effectively use gift certificates for birthdays:
Choose the right type of gift certificate: Consider the recipient's interests, hobbies, or favorite stores when selecting a gift certificate. Opt for a certificate that aligns with their preferences, such as a spa or salon certificate, a gift card for their favorite clothing brand, a technology store voucher, or an online marketplace gift card.
Determine the value: Decide on the value of the gift certificate based on your relationship with the recipient and your budget. You can choose a specific amount or a range that allows them to select something they desire.
Personalize the presentation: Enhance the presentation of the gift certificate to make it more visually appealing. Consider creative packaging options like placing it inside a small gift box, incorporating it into a themed gift basket, or including it in a personalized card. Add ribbons, bows, or other decorative elements to make it look festive.
Add a personal touch: Include a handwritten note or card with the gift certificate to express your birthday wishes and personal sentiments. Share memories, inside jokes, or thoughtful messages to make the gift more meaningful. Let the recipient know that you've put thought into their birthday present.
Offer specific suggestions: If you have an idea of what the recipient might enjoy, you can provide some specific suggestions along with the gift certificate. For example, if it's a bookstore gift certificate, recommend a couple of books you think they might like. It adds a thoughtful touch while still giving them the freedom to choose.
Consider experiences: Instead of traditional retail or online store gift certificates, you can also opt for experience-based gift certificates. These can include activities like cooking classes, concert tickets, spa treatments, or adventure outings. Experiences can create lasting memories and provide a unique and exciting birthday gift.
Online and e-gift certificates: Online retailers often offer e-gift certificates, which can be a convenient option for birthdays. You can purchase them easily from websites and have them sent directly to the recipient's email address. Additionally, many brick-and-mortar stores also offer online gift certificates that can be used both in-store and online.
Allow flexibility: Gift certificates provide the recipient with the freedom to choose something they truly want or need. This flexibility ensures that they receive a gift that aligns with their preferences and avoids the possibility of duplicate gifts or items they may not use.
Follow up and show interest: After the birthday, follow up with the recipient to ask what they chose with the gift certificate. Showing interest in their selection demonstrates that you genuinely care about their happiness and allows you to share in their excitement.
By using gift certificates thoughtfully and tailoring them to the recipient's interests, you can provide a birthday gift that is both meaningful and enjoyable.