Customize these free nail salon gift certificates with your own text. There are two kinds of gift certificates: one is shaped like a flip-flop and the other is a custom rectangular shape. Once you customize them with our online gift certificate maker, you can print them and cut them out.
Salon Gift Certificate Template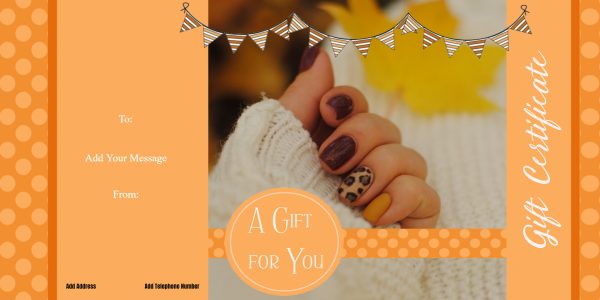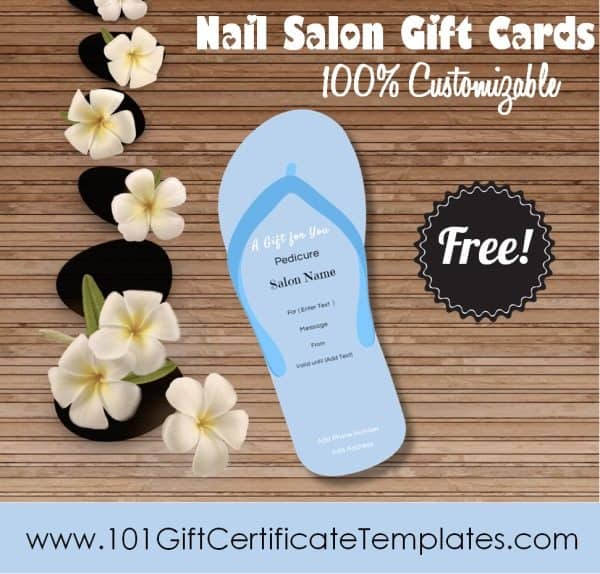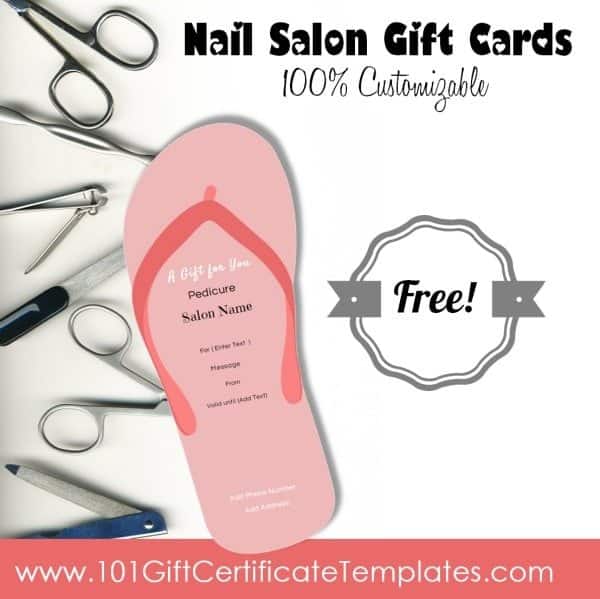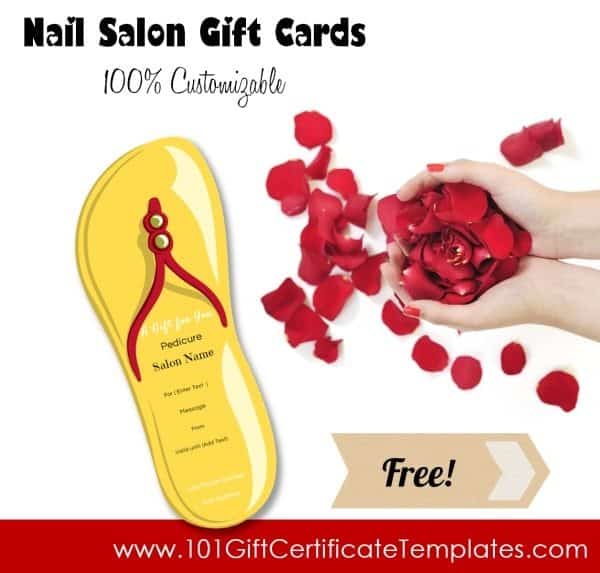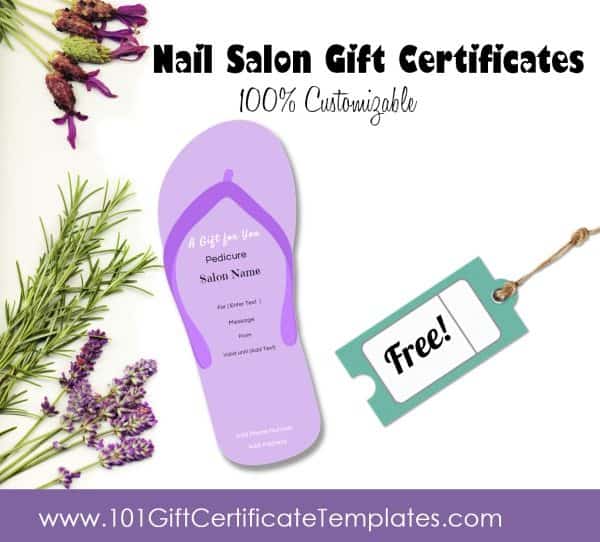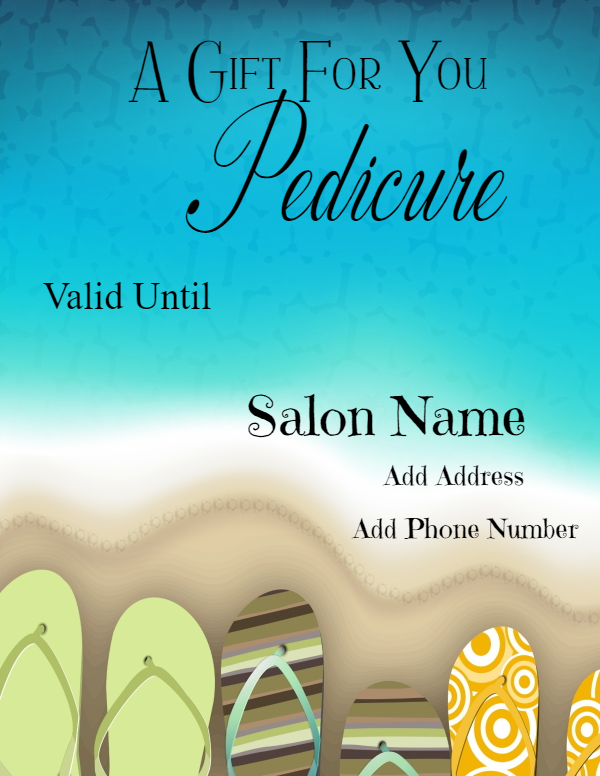 Manicure Voucher

---
How do you make the nail salon gift cards?
Select the gift certificate template you want to use.
Click on customize.
Add your own text or edit existing text. For example, change the title to "pedicure gift certificate" or "gift card" or whatever you would like to appear.
Print on cardstock.
Cut out the gift card.
Since you can customize the text you can create a pedicure gift card, manicure, and pedicure gift cards or whatever you want the gift to be. Just click on the word "pedicure" and type the text that you would like to appear. You can also add more text to explain what the pedicure includes.
If your salon has a logo, then add it to the template. Click on "add image". If you are adding a logo, then you might not need the salon name as well.
How can you distribute these gift cards?
Print the gift certificate on cardstock and send it to customers by mail or when they visit your salon.
Send customers a virtual gift certificate via email or WhatsApp.