Halloween is a time of giving but you don't have to give candy loaded with sugar, calories, and food coloring. Halloween gift certificates can be the perfect solution to give trick-or-treaters without giving them unhealthy candy. Halloween gift cards are also handy when you don't mind giving candy but simply run out.
You can also give a gift card to the winner of a Halloween costume contest. Since the text is editable, you can create a gift card for each award such as the most unique costume, the worst costume, the scariest costume, etc.
Halloween Gift Certificate Templates
Customize the text on these gift certificate templates for any purpose such as Halloween cards, gift certificates, or invitations.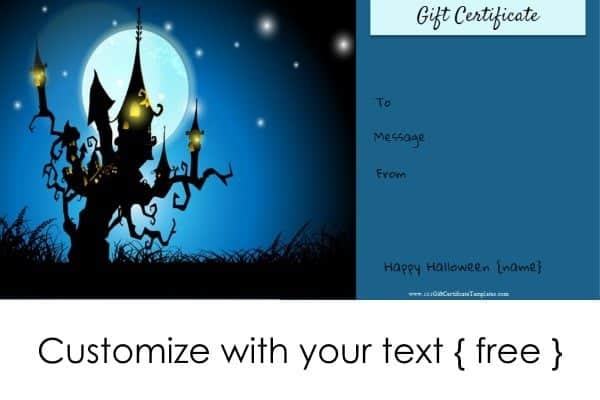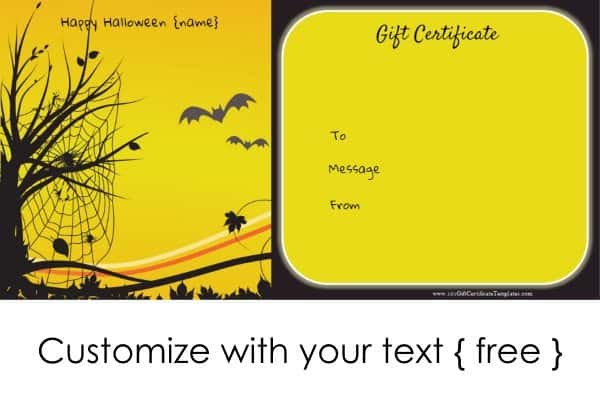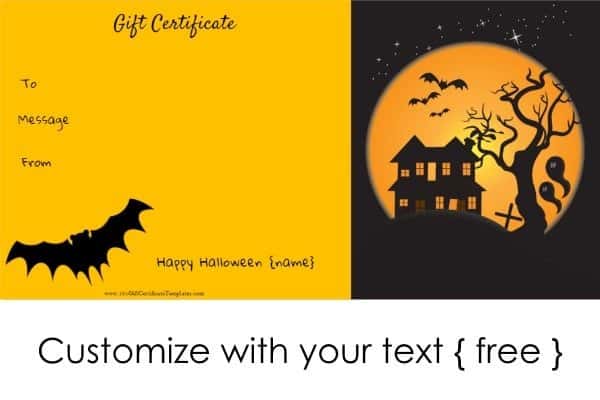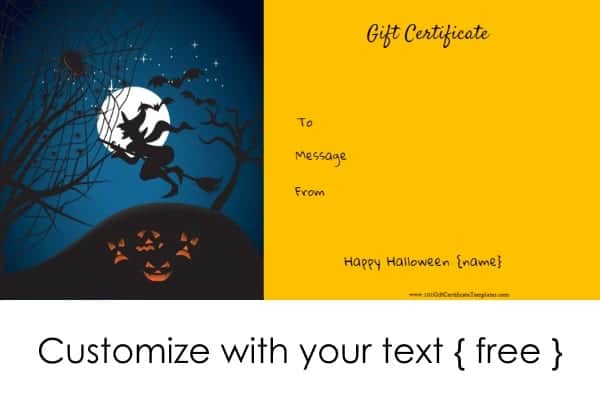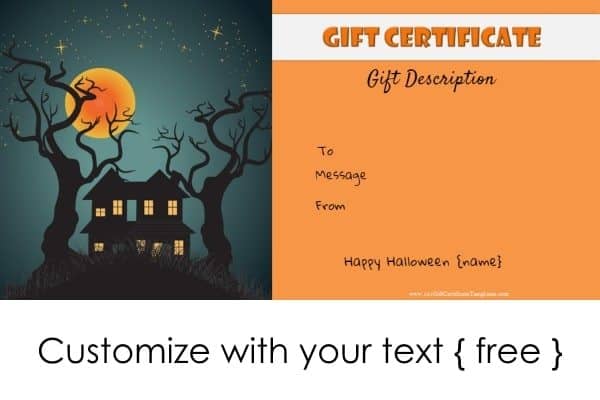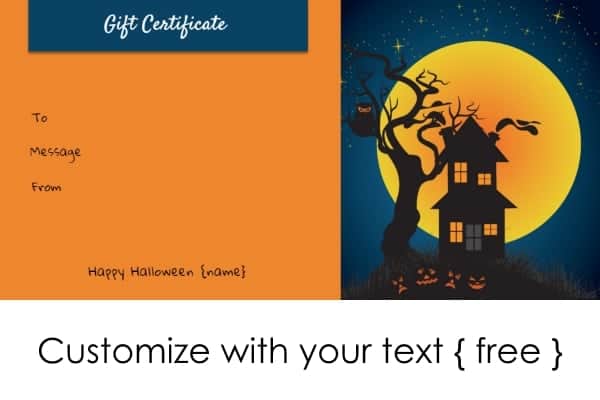 How to Customize the Gift Certificates
Click on any image to open the gift card maker.
Select any Halloween gift certificate template. There are 12 different designs.
Edit the text. You can add additional text if you want to.
Download and print.