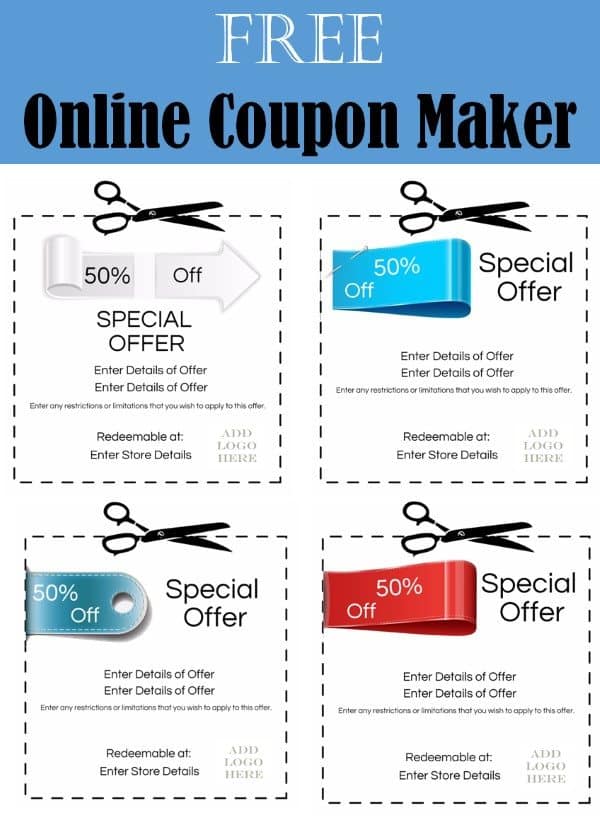 Make your Own Coupon
With our free online coupon maker, you can make your own coupon and then either print it or download it as a PNG image that can be inserted into your newsletters, social media campaign, etc.
Select a Coupon Template
Select a free coupon template from the selection of coupon templates below.
2. Create a Coupon.
Click on all text that appears on the coupon creator and customize with your own text. Once you have typed in the text you can change the font, the font size or move the text around. You can also add additional text such as any restrictions or limitations that you wish to apply to the offer. If you want to add an expiration date then just click on "add text".
You can also either give a discount of a certain amount (such as $10 or in percentage such as 10%). Just change the text. If you want to give a discount with a purchase above a specific amount then just add more text (click on "add text").
3. Upload your company's logo.
4. Download or print.