Use our birthday coupon maker to customize a free printable birthday coupon template. Download the printable birthday coupons instantly with no registration required.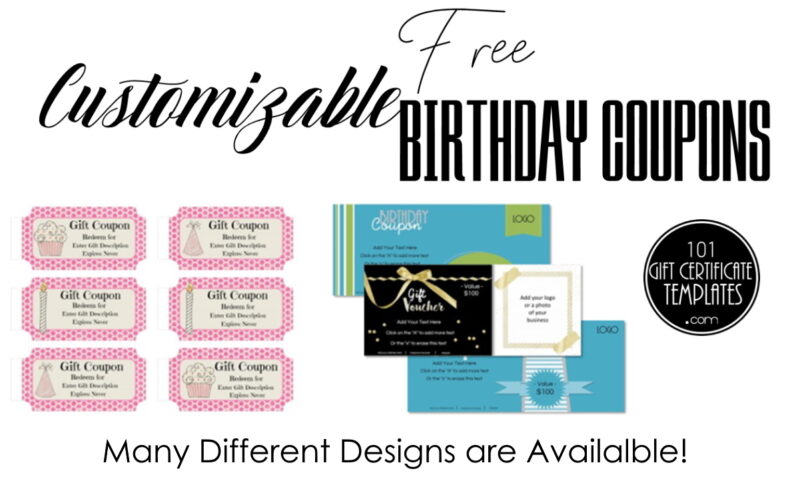 Free Custom Birthday Coupon Book
These free printable birthday coupons make a great DIY birthday gift. You can customize the text to write whatever you want to create the perfect gift. You can also delete the text you don't want such as the expiration date. Click on "customize" to open the birthday coupon maker and edit the text. You can use these coupon templates to create a birthday coupon book.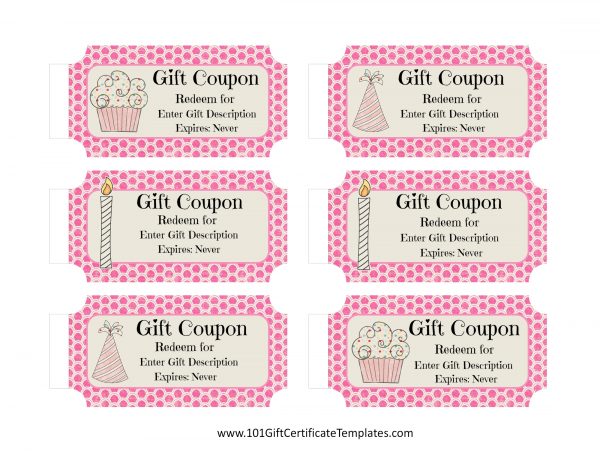 Birthday Coupon Template
We also offer free birthday coupons for businesses to offer to their customers. You can use the coupons for both personal and commercial use. These birthday coupons are perfect for a business looking to give customers a discount on their birthday or during the month of their birthday. We also have fun birthday coupons that you can use to make a coupon book.
Birthday coupons are a great way to both increase sales and develop a loyal client base. Your clients will appreciate the birthday wishes and the discount. Chances are they will pop in to make a purchase to take advantage of the birthday discount. Even if they don't, it is a great opportunity to send them a message and remind them of your store or business.
If you have an email list and you don't ask clients when their birthdays are, then it is time to add that question to the sign-up form. You can also create an anniversary coupon to send out to your customers on their anniversaries as well.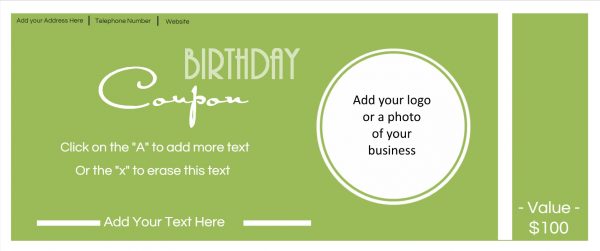 How to Make Printable Blank Coupons
When you select any of the printable birthday coupons, you will see dummy text you can customize. For example, to make a Happy Birthday coupon you can edit the text to read "Happy Birthday". However, some people might want to make a blank birthday coupon. To do this, you will need to delete the dummy text. To delete text, select the text, and then click on the trash can on the bottom left corner.
There are many more birthday gift certificates on this site.

12 different designs are available.