Free anniversary gift certificate template that you can customize online before you print. Create free printable anniversary gift cards or gift vouchers. Instant download!

Free Printable Anniversary Gift Vouchers
Here are 8 gift certificate templates for an anniversary or wedding. Anniversary vouchers make great gifts as they are easy to make and use with any gift. Print on cardstock or paper if you don't have cardstock for your printer.
Anniversary Coupon Template
These templates have two rings. They are suitable for a wedding or anniversary gift card.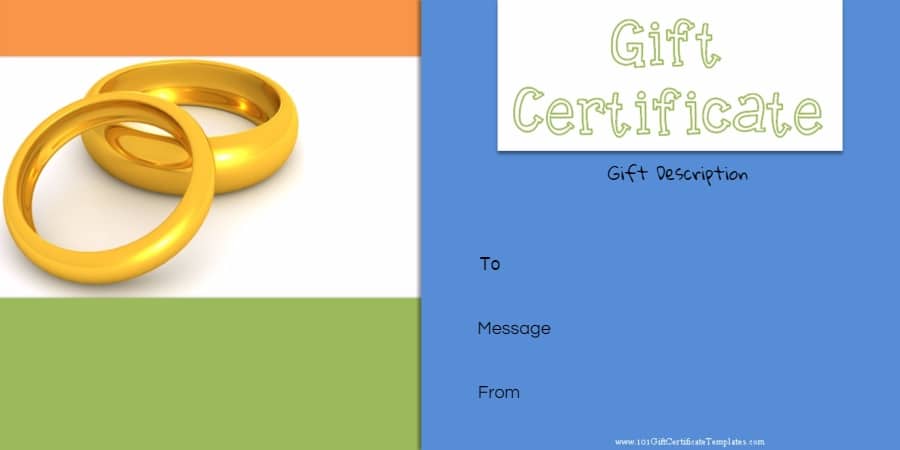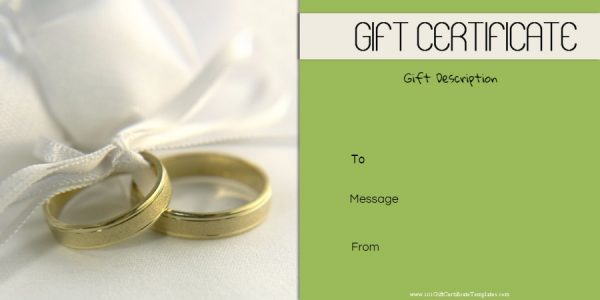 Generic Romantic Templates
The following gift card templates can be used for other purposes as well, such as Valentine's Day, for a loved one's birthday or just to tell someone how much you love him.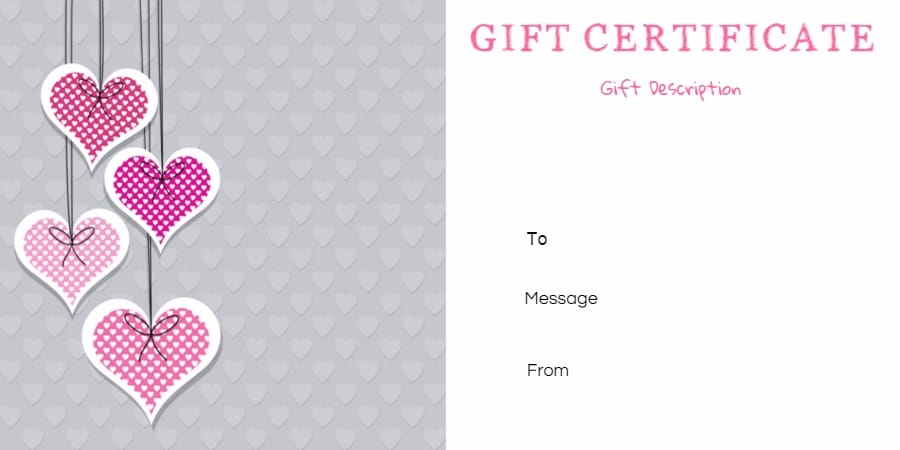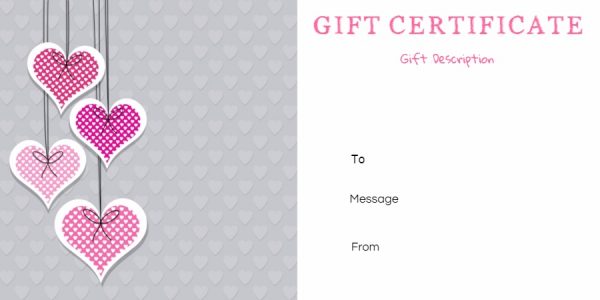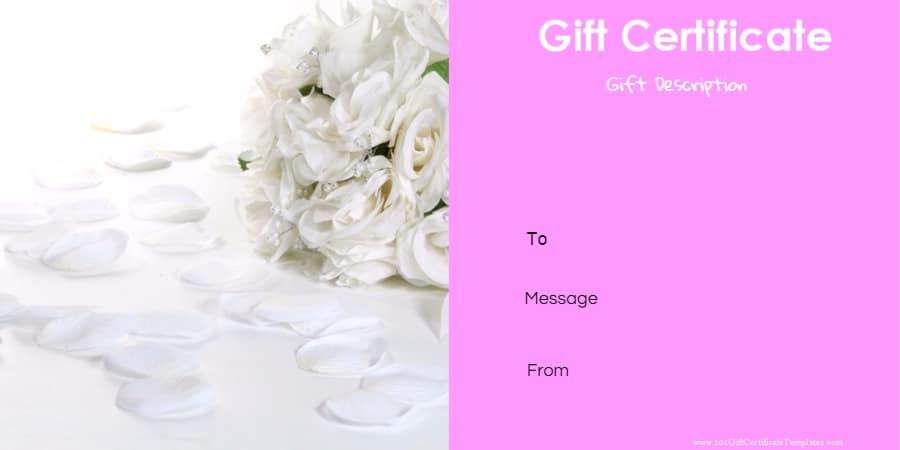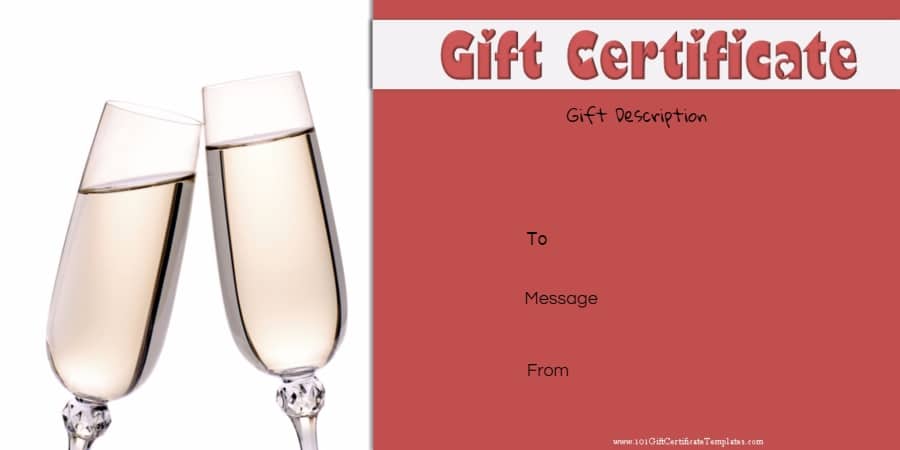 You can customize the text on the template and use it for any purpose. For example, if you want to congratulate a couple on 20 years of marriage, you can type that message instead of the dummy text. You can add additional text to the section with the photo. For example, you can write "Happy 20th Anniversary" or any other message you want.
Anniversary Gift Coupon
Use our free coupon template to create an anniversary present coupon.
Fun ways to celebrate an anniversary
Celebrating an anniversary is a wonderful opportunity to commemorate a special milestone in your relationship. Here are some fun and creative ideas to make your anniversary celebration memorable:
Plan a Surprise Trip: Arrange a surprise getaway to a destination your partner has always wanted to visit. It could be a romantic beach resort, a cozy cabin in the mountains, or a bustling city they've been longing to explore.
Recreate Your First Date: Take a trip down memory lane by recreating your first date. Visit the same restaurant, go to the same movie theater, or revisit the place where you first met. Reliving those initial moments can be incredibly nostalgic and meaningful.
Have a Picnic: Pack a delicious picnic basket with your partner's favorite foods and head to a scenic location, such as a park, garden, or beach. Spend quality time together, enjoying the food, conversation, and the beauty of nature.
Plan a Scavenger Hunt: Organize a fun and interactive scavenger hunt around your town or city. Create clues that lead your partner to meaningful locations or places that hold significance in your relationship. You can even involve friends or family members to make it more exciting.
Take a Dance Lesson: Sign up for a dance class together, such as salsa, ballroom, or tango. Learning a new dance style can be a fun and romantic way to bond while enjoying the art of movement.
Create a Memory Jar: Throughout the year leading up to your anniversary, write down special moments, shared experiences, and happy memories on small pieces of paper. On your anniversary, open the memory jar and relive those precious memories together.
Plan a Home Movie Night: Set up a cozy movie night at home, complete with your favorite films, blankets, and snacks. Create a comfortable and intimate atmosphere where you can relax, cuddle up, and enjoy each other's company.
Take a Cooking Class: Enroll in a cooking class or hire a private chef to teach you and your partner how to prepare a gourmet meal. Learning new recipes together can be a fun and delicious way to celebrate your anniversary.
Write Love Letters: Dedicate time to write heartfelt love letters to each other. Express your feelings, recount your favorite moments, and share your hopes and dreams for the future. Exchange the letters and cherish them as a symbol of your enduring love.
Plan a Romantic Scenic Drive: Take a leisurely drive through picturesque countryside or along a scenic coastal route. Enjoy the beauty of the landscape, stop at charming towns or viewpoints, and make memories as you explore new places together.
The most important aspect of celebrating an anniversary is to spend quality time together and express your love and appreciation for one another. Tailor these ideas to suit your partner's preferences and your shared interests, and create a celebration that reflects the unique bond you share.