Free printable gift vouchers with customisable text. There are 20 different designs available. Choose the gift voucher template that you would like to use and customise it with your own text and company logo. You can edit the text, move it around and make it bigger or smaller.
Gift Voucher Template
Select a free customizable gift voucher template and click on it to open the gift voucher maker.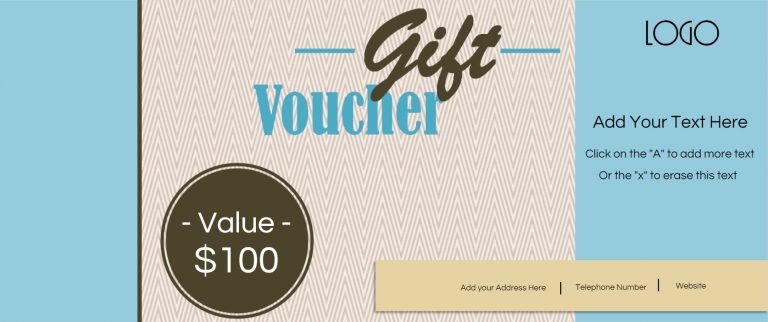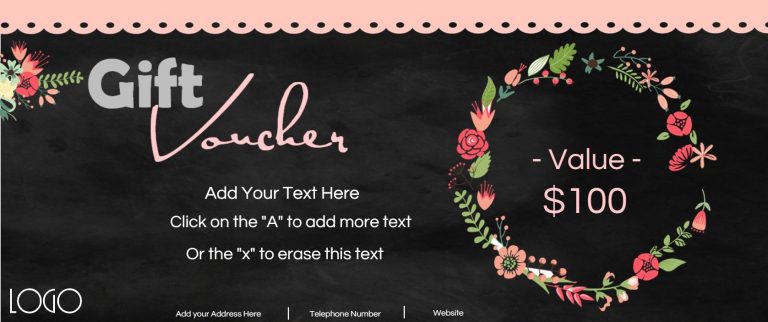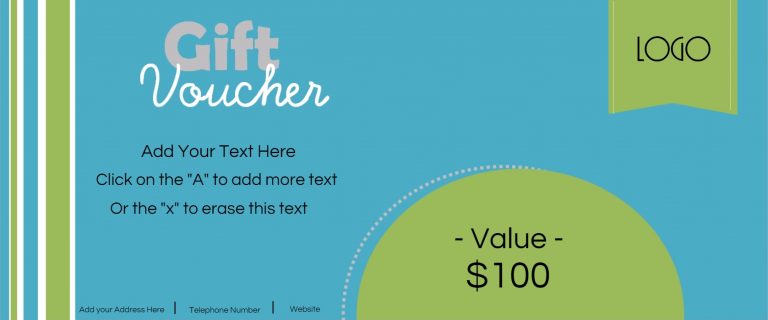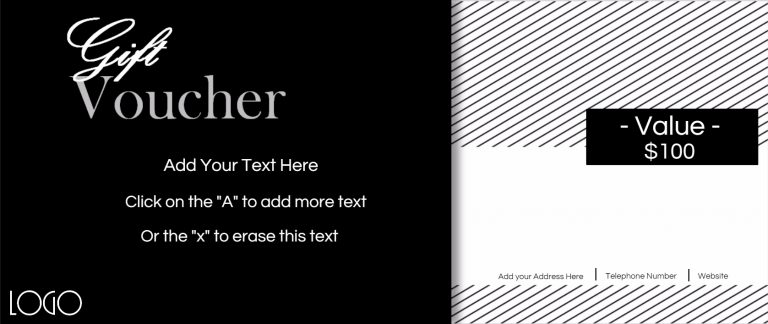 Gift Voucher Text
If you are going to use the gift vouchers for your business then it is important to add terms and conditions to the gift voucher text. See sample terms and conditions.